Central Florida Insurance School
2-40, Health Pre-Licensing Course
*40-Hours
Old self-study courses are dead and buried.
This is NOT a DO–IT–YOURSELF Licensing COURSE!  
What CNN is to Financial News…
The Insurance School is to the Business of Insurance.
We deliver the STORIES behind Florida's Laws and Rules. 
For instance…
Did you hear about the 42 Million Dollar Insurance Scheme in South Florida?  
Instead oof reading about types of violations in a text book, OUR STUDENTS can learn from a podcast series that covers violations from the Identity Thieves who opened Fake Clinics throughout Miami to the agents caught forging documents.
The 2-40 State Licensing Exam is going to ask you a bunch of questions about the investigative team that took these thieves down.
With *The Insurance School .com, students learn in a way that's easy ABSORB.  When the topic calls for in-depth analysis…
We PROMISE you'll UNDERSTAND.
Blogs, Vlogs and Incredibel introductions throughout the entire course.  Imagine learning how to Become An Insurance Agent from a Streaming Insurance News Channel.  
NO BORING text book time!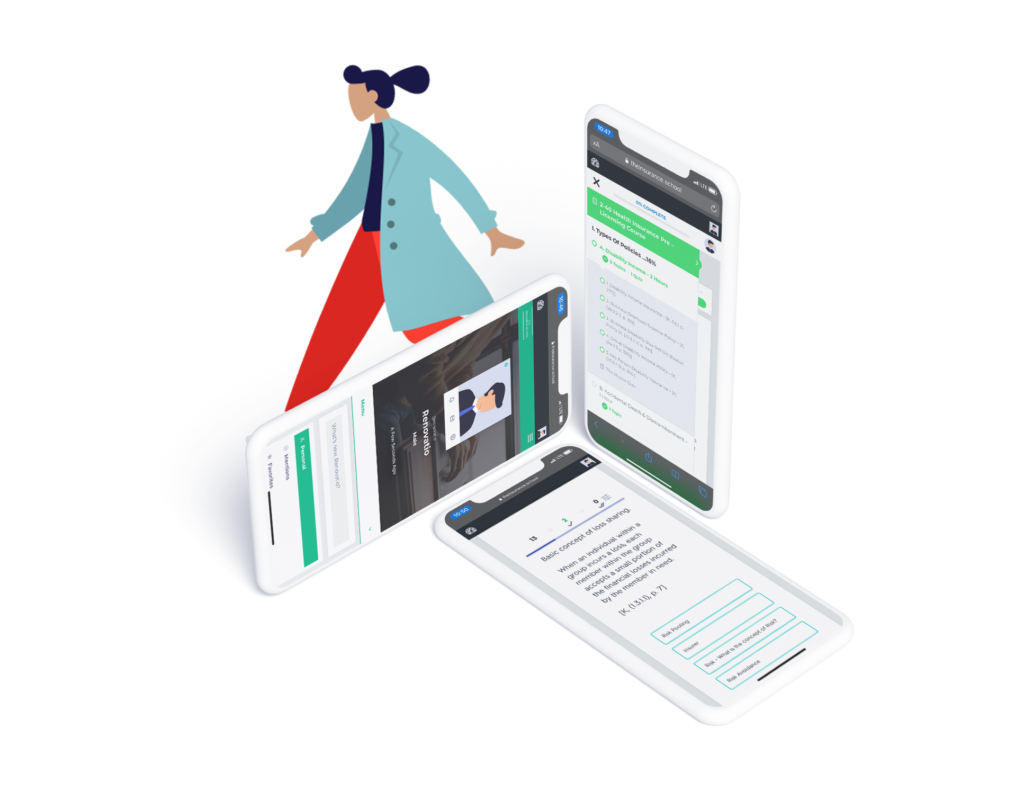 ""I recently became a licensed insurance agent with The Insurance School and I can say with confidence that it wouldn't have been possible without the comprehensive and insightful courses offered by Jason and the School. The material was easy to understand and the interactive modules kept me engaged throughout the learning process. I am now well-equipped to serve my clients with the knowledge and skills I acquired. Thank you for providing such a positive and impactful learning experience!"."
Enroll Or Select A Lesson To Begin